TOP
Blog

Back
Commitment to Health & Safety
The health and safety of our team and guests is our priority. We have always maintained a high level of cleanliness at our properties and in light of this current situation, we have taken additional steps to ensure our cleaning protocols address all aspects of the hotel environment that will keep everyone safe and healthy.
For your enjoyment while visiting Banff, please be advised as of Friday August 1, 2020 the Town of Banff has implemented a bylaw that requires people to wear protective masks in all public indoor areas as well as in the designated out door area of the 100 and 200 block of Banff Avenue.
These areas include restaurants, cafes, outdoor patios, retail stores and public spaces of hotels such as the lobby and elevators.
For more specific information, please consult the Town of Banff webpage at www.banff.ca.
During your upcoming stay, in light of the ongoing COVID19 situation, there are a few changes in our regular operation that we would like to take this opportunity to make you aware of prior to your arrival:
Social Distancing will be practiced with indication markers in place.
Housekeeping Service for guest rooms staying multiple nights will be offered for stays of more than 3 nights. Servicing will be completed while the room is vacated to allow for physical distancing.
Coffee & Tea in room amenities are available upon request only. If you would like this complimentary service, please make the request with our Front Desk Team.
The Pool area is currently available for registered guests, with limited hours and special reservation conditions in place. Reservations can only be made on arrival or while in-house. Please consult the Front Desk when you arrive for availability.
The Hot Tub & Steam Room remain closed at this time.
We are pleased to offer full service in our Evergreen Restaurant & Lounge with social distancing between tables with enhanced food and beverage standards.
As we move forward in this still uncertain environment, awareness is important, therefore we all need to take the necessary precautions to keep our community safe. We kindly ask if you exhibit any symptoms of COVID-19, have recently been in contact with anyone that has been diagnosed with COVID-19 or travelled outside of Canada within the past 14 days, that you please cancel your reservation. We will be pleased to assist with re-booking for a later date.
We look forward to welcoming you to Charltons Banff and the beautiful Banff National Park.

Back
Recent Post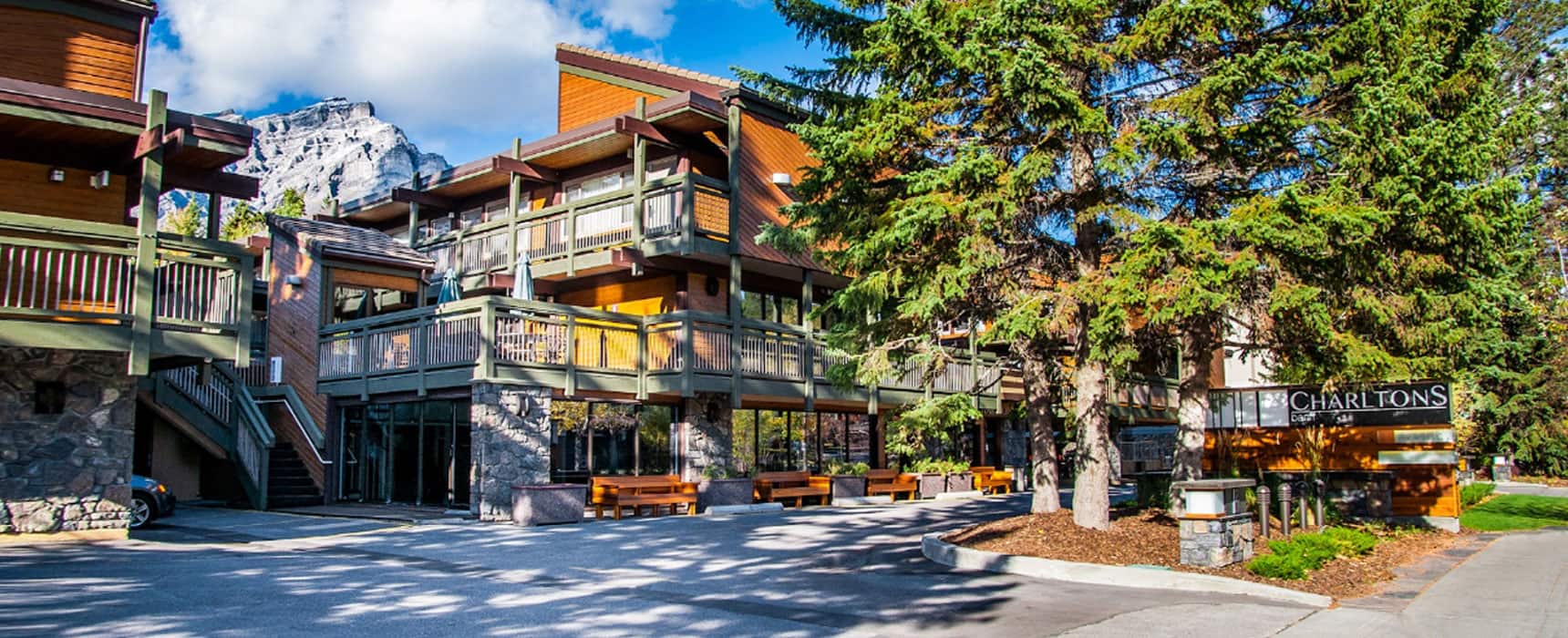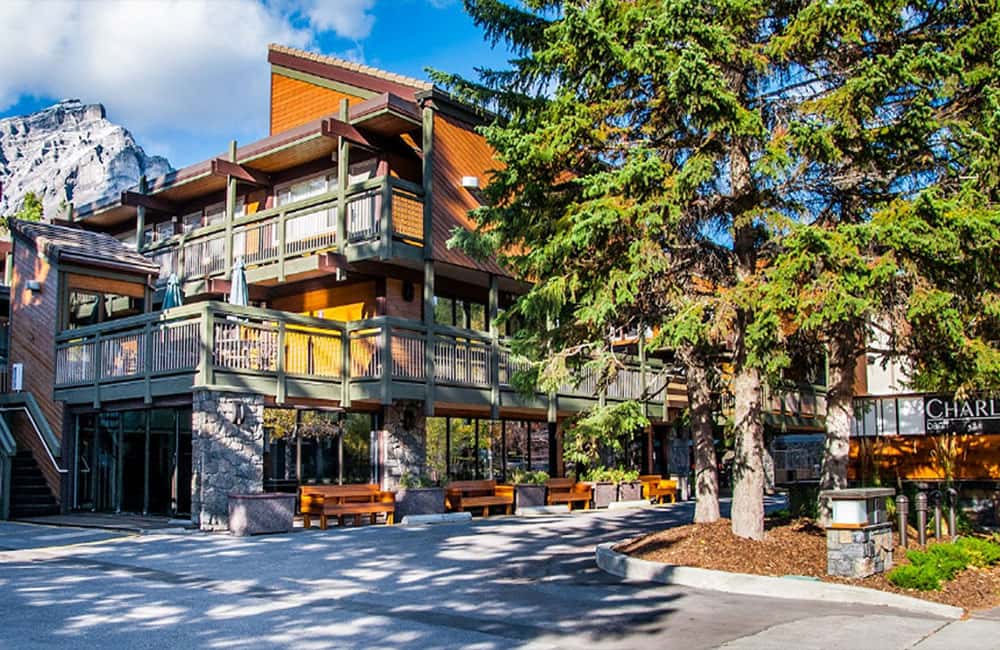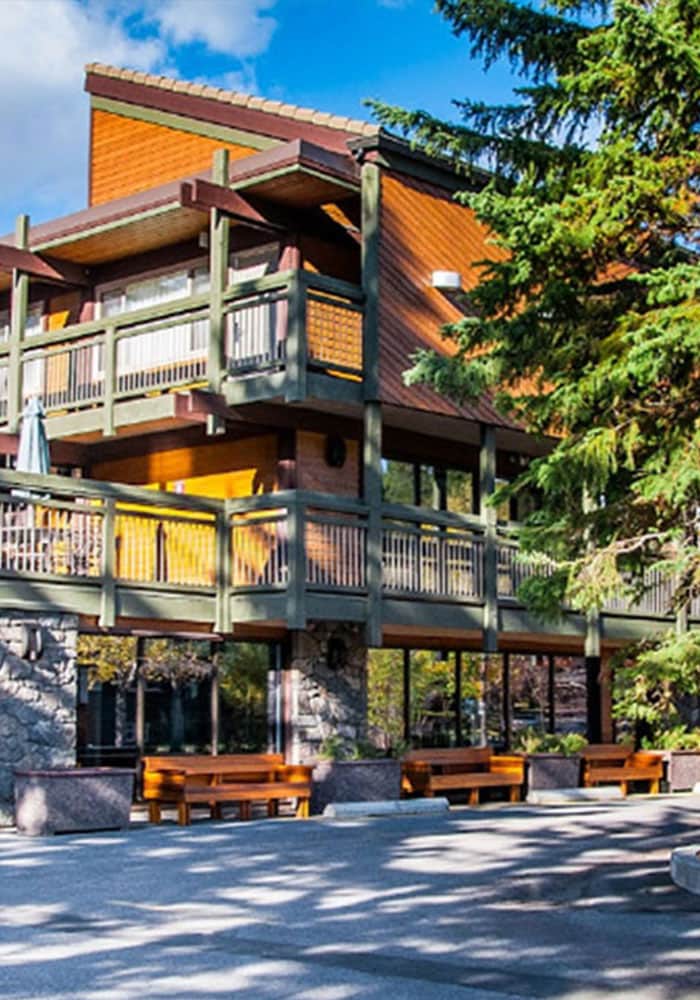 "I took my sister on a trip to Banff as a "pre-wedding" gift. When I made my reservation, I mentioned she was about to get married and asked if they could provide just a small note of congratulations. They went above and beyond and not only wrote a lovely note, but also gifted us with truffle chocolates and sparkling wine! The stay was great, the room was clean and cozy - I was very happy and grateful they made our stay so nice."
-, S2019
"This was my second time staying at Charlton's in Banff. We are usually needing two bedrooms and their suite set up for this is perfect. The place is really nice and we love how they have the two patio areas that you can enjoy on the second level, and the staff were very friendly and helpful :) I would definitely recommend Charlton's!"
-, Carolyn, Ontario Canada
"This was our first visit to Banff and the Charlton's Banff Hotel exceeded our expectations. The room was clean and comfortable and the location of the hotel was excellent. The front desk personnel were very friendly and accommodating. We would definitely recommend this hotel and would stay there again the next time we visit the area. "
-Great Stay, cathymbarber, Utah, US