TOP
amenities
Amenities
At Charltons Banff, we believe in providing the highest level of hospitality to our guests. We understand that you value convenience and comfort, so we make sure it's our top priority. Our hotel amenities include an indoor heated pool, hot tub and steam room, complimentary ski & golf club storage, complimentary bike rental (summer), complimentary continental breakfast, complimentary onsite parking and high-speed Wi-Fi.
Our Banff Hotel Amenities
Complimentary Continental Breakfast
Indoor Swimming Pool, Hot Tub, and Steam Room
Complimentary High-Speed Wireless Internet
Air Conditioning
Drink Vending Machines
Ice Machines
Dry Cleaning
Free On-Site Parking
Evergreen Restaurant and Lodge at Charltons Banff
Ski /Golf Storage
Safety Deposit Boxes
Ten-Minute Walk from Downtown Shops and Restaurants
Complimentary Bikes and Helmets (Summer)
100% Non-Smoking Hotel
Charlton Resorts Cannabis Policy
Relevant Alberta, Town of Banff & Parks Canada Legislation:
+
Charlton Resorts Guests policy:
+
Charlton Resorts Pet Policy
Pets are not allowed on Charlton Resorts property, as guests or visitors. This includes both the Royal Canadian Lodge, Charltons Banff, Evergreen Restaurant and hotel parking areas.
Certified Service Animals and Guide Dogs are welcome with no additional charge. The hotel must be advised prior to arrival that reservation includes a certified service animal or guide dog. Service Dog ID Card may be requested for identification upon arrival.
Please click here (https://www.alberta.ca/service-dog-information.aspx) for more information regarding Service Animals in Alberta.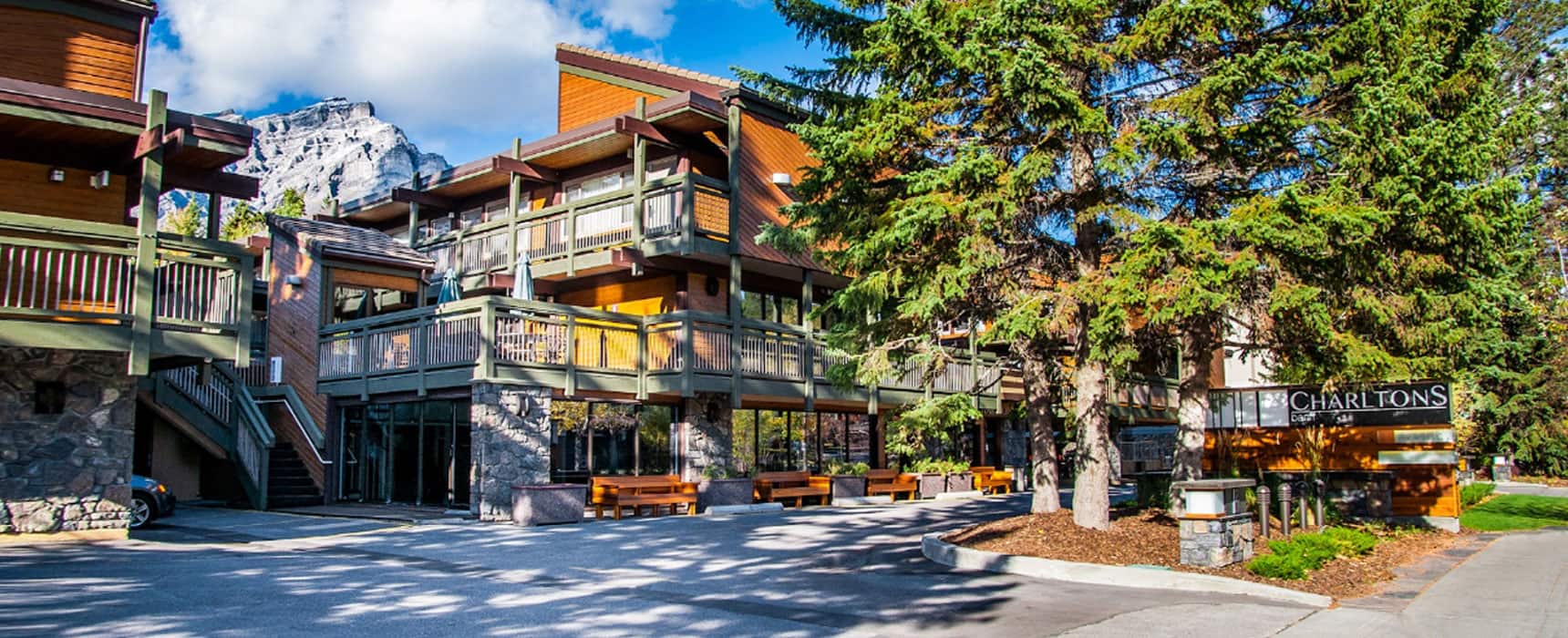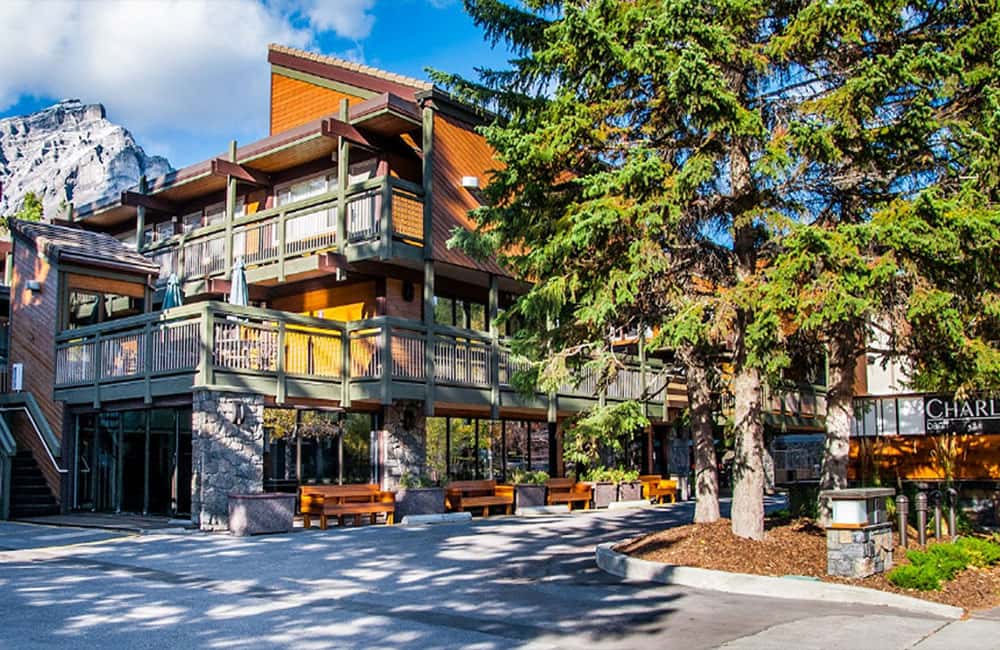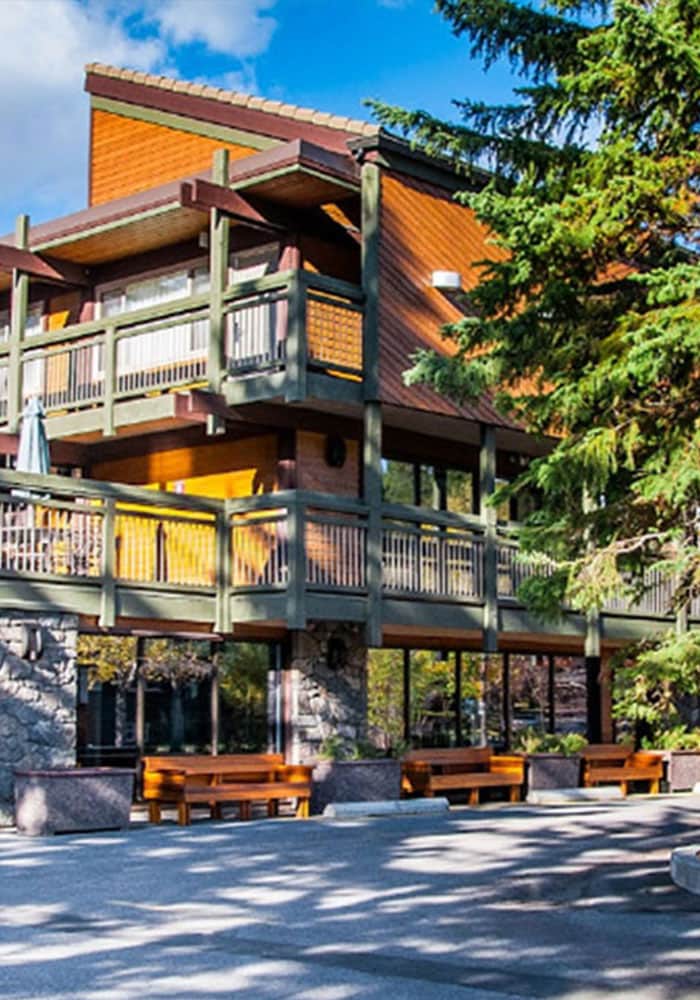 "I took my sister on a trip to Banff as a "pre-wedding" gift. When I made my reservation, I mentioned she was about to get married and asked if they could provide just a small note of congratulations. They went above and beyond and not only wrote a lovely note, but also gifted us with truffle chocolates and sparkling wine! The stay was great, the room was clean and cozy - I was very happy and grateful they made our stay so nice."
-, S2019
"This was my second time staying at Charlton's in Banff. We are usually needing two bedrooms and their suite set up for this is perfect. The place is really nice and we love how they have the two patio areas that you can enjoy on the second level, and the staff were very friendly and helpful :) I would definitely recommend Charlton's!"
-, Carolyn, Ontario Canada
"This was our first visit to Banff and the Charlton's Banff Hotel exceeded our expectations. The room was clean and comfortable and the location of the hotel was excellent. The front desk personnel were very friendly and accommodating. We would definitely recommend this hotel and would stay there again the next time we visit the area. "
-Great Stay, cathymbarber, Utah, US