TOP
Blog

Back
Covid 19 Measures in Effect at Charltons Banff
Effective September 20, 2021, the Government of Alberta has mandated new Covid-19 restrictions. In response, Charltons Banff has implemented the Alberta Restrictions Exemption Program along with a number of changes to our services to ensure the health and safety of our guests and employees
Our hotels are open and welcoming visitors. Proof of Vaccination is not required to stay in the hotel.
Under the restriction exemption program (REP), proof of vaccination or documentation of a medical exemption is required for guests age 18 and older to use the pool, hot tub, & fitness area. Our agents will ask guests at check in if they wish to use these services and obtain the required documentation. This will allow for ease of access to these services while in house with us. Children ages 17 and under who are accompanying adults will not be asked for documentation showing vaccinations.
Masks – Are mandatory in Alberta for all indoor public spaces. This includes when entering the lobby, in hotel hallways, elevators and picking up orders at the restaurant. Social Distancing will be practiced in the lobby and throughout the hotel with indication markers in place.
Pool, Hot Tub, Sauna & Fitness Room – Are open under the REP. We also have implemented a limit on capacity so that guests may maintain physical distancing between non-cohort parties while sharing the space. Therefore guests are required to make a reservation to use the area. The pool & hot tub are open from 9 am -11 pm daily. Reservations must be made in person, on a same day basis, by in -house guests.
Evergreen Restaurant and Lounge (our restaurant located at 459 Banff Avenue) – Proof of vaccination or documentation of a medical exemption is required by guests age 18 or older to receive seated service in the restaurant. Evergreen Restaurant will offer take-out for all guests. Evergreen Restaurant is open daily for breakfast from 7 am – 11 am. Evergreen Restaurant & Lounge is open Tuesday – Sunday from 4 pm – 9 pm for dinner. (Closed for dinner on Mondays).
Housekeeping Service – is not offered as a daily routine. Guests staying more than 4 nights may arrange servicing during their stay by contacting the Front Desk "0". Housekeeping will be completed while you are out of your room.
Should you wish to arrange a room refresh of clean towels and garbage removal while in house, please contact the Front Desk.
International Travellers - The Canadian Government has announced relaxed entry restrictions for fully vaccinated travellers that have taken effect September 7, 2021. See https://travel.gc.ca/travel-covid for more information.
If you exhibit any symptoms or have been in contact with anyone who has been diagnosed with Covid-19, please contact us to cancel your stay. If you become ill during your stay, please inform our Front Desk immediately so that we can take proper precautions immediately.
Plan ahead for your visit whether travelling from within Alberta, Canada or Internationally. Check opening hours and policies and guidelines for the businesses you hope to visit and make reservations in advance.
Thank you for choosing Charltons Banff in beautiful Banff National Park.

Back
Recent Post
Blink, and you'll miss it! Autumn in the Canadian Rockies is short but sweet.
The season of sunshine and warmth is here in Banff National Park. One of the best ways to experience Banff National Park this summer will be to plan ahead.
Next Post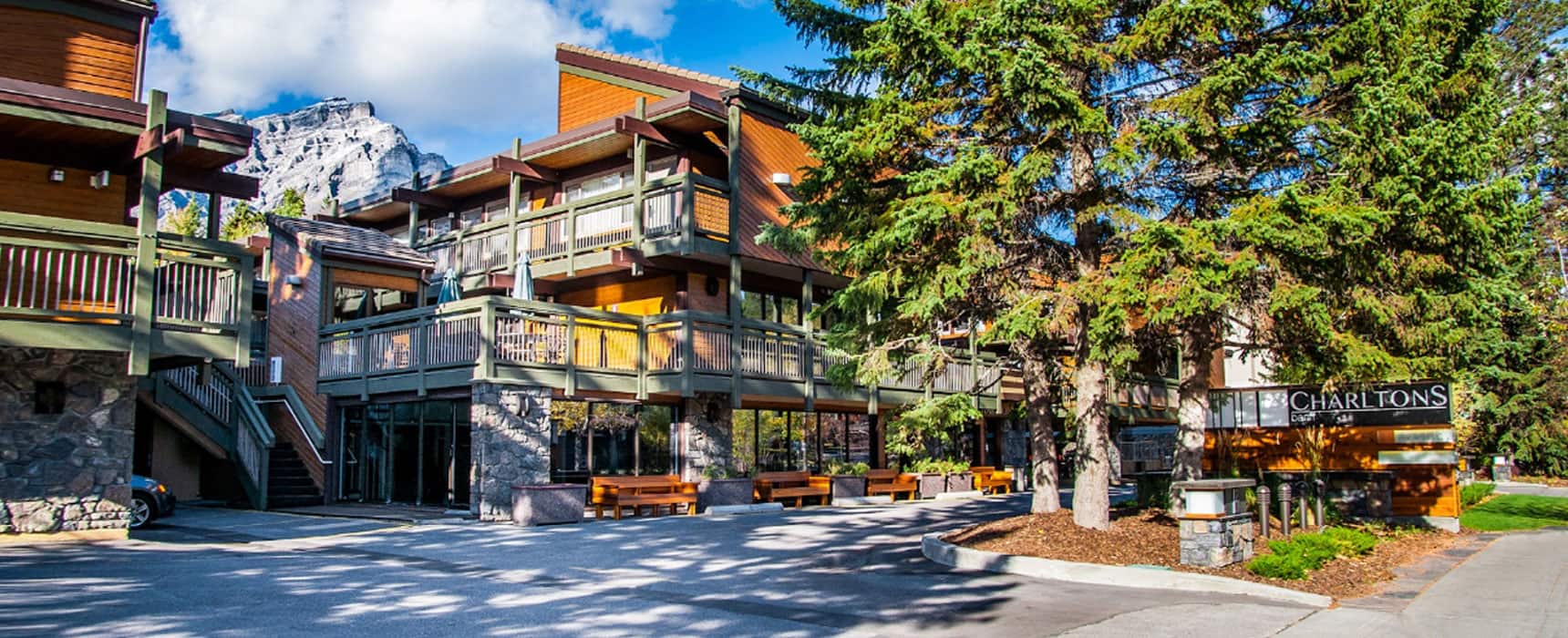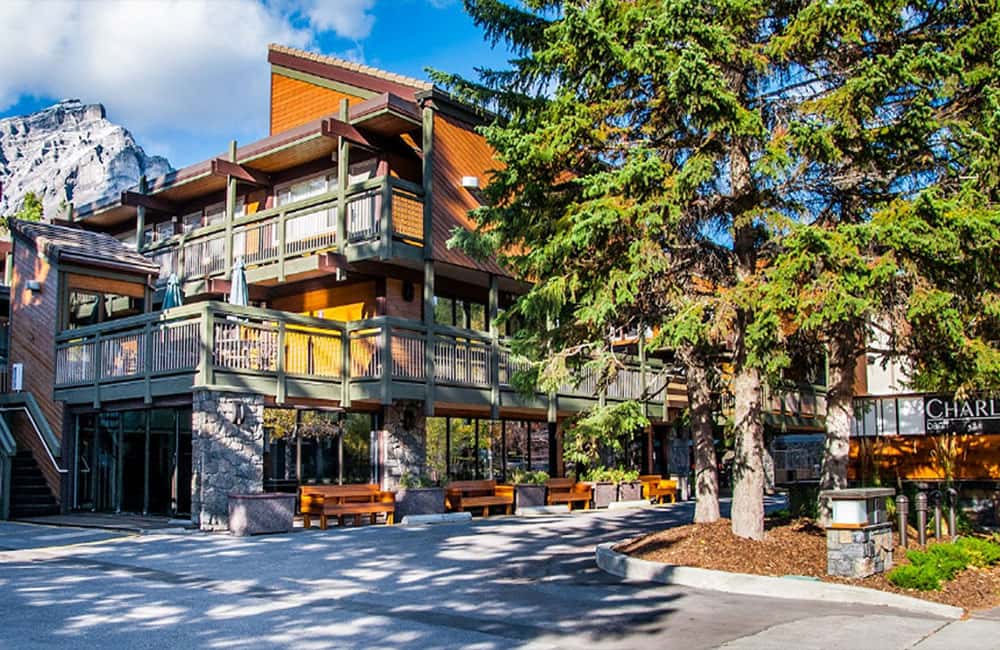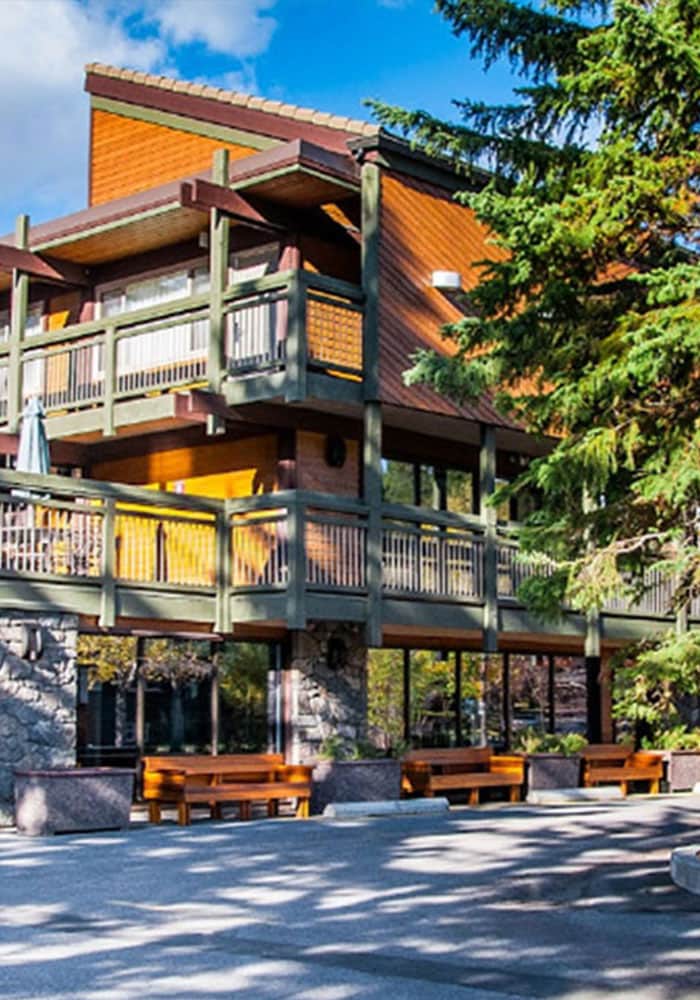 "This was my second time staying at Charlton's in Banff. We are usually needing two bedrooms and their suite set up for this is perfect. The place is really nice and we love how they have the two patio areas that you can enjoy on the second level, and the staff were very friendly and helpful :) I would definitely recommend Charlton's!"
-Amazing, Carolyn T. - Ontario Canada
"This was our first visit to Banff and the Charlton's Banff Hotel exceeded our expectations. The room was clean and comfortable and the location of the hotel was excellent. The front desk personnel were very friendly and accommodating. We would definitely recommend this hotel and would stay there again the next time we visit the area. "
-Great Stay, Cathy B. - Utah, US
"Good location and amenities! Rooms were modern, spacious and had a view! The pool was awesome!"
-Excellent, Steven J. - Alberta Canada
"I took my sister on a trip to Banff as a "pre-wedding" gift. When I made my reservation, I mentioned she was about to get married and asked if they could provide just a small note of congratulations. They went above and beyond and not only wrote a lovely note, but also gifted us with truffle chocolates and sparkling wine! The stay was great, the room was clean and cozy - I was very happy and grateful they made our stay so nice."
-Thank You, Simon E - Alberta Canada